Iris Van Harpen just amazed me when I saw her Haute couture collection
She created sculptural and graphical dresses made of materials like plastic metal leather and even raffia.
The collection is based on mini dresses but also created full body suits ankle length.
I like how she uses the contrast between the shapes and rhythms.
The dress snake like remembered me of Greek stories about Medusa and her head full of snakes.
Also amazed me the bustier representing and exoskeleton with it's shapes and rhythms created on the model and reshaping her body.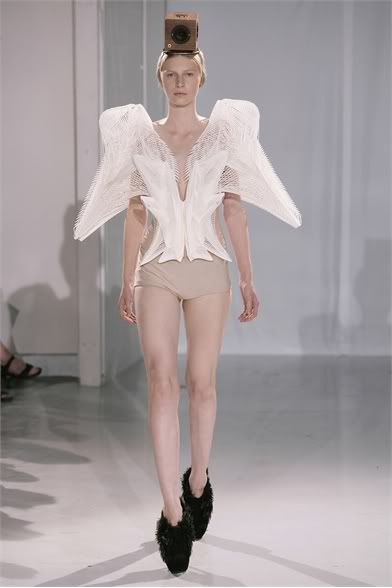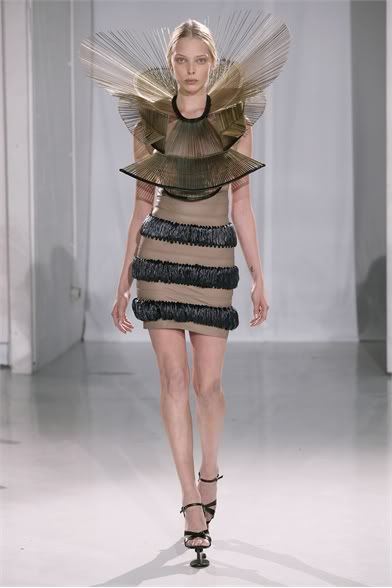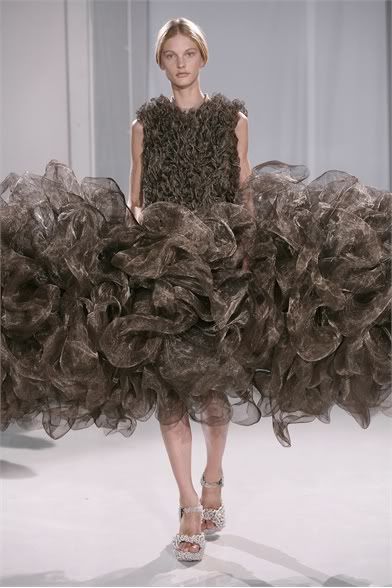 Image source: Vogue